MAN TGX 680-250t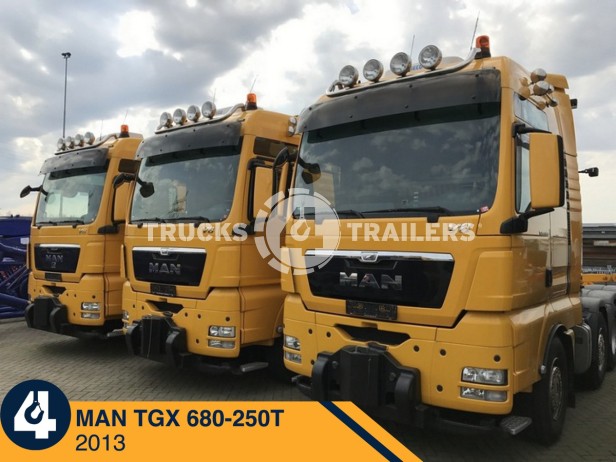 To see more details, videos and prices
Do you want to know the price or to place an offer?
Request price
Technical specifications
Upper structure
Carrier structure
Other
Engine capacity
680 hp (507.1 kW)
Registation country
Germany
Remark 3
German registration
Remark 5
WSK 440 torque convertor, Gearbox ZF12AS2540, Tipmatic, Braketronic, fueltank 960L
All equipment is offered is "as is, where is" basis and subject to availability and prior sales. General Terms and Conditions.
"Still looking for used equipment, but not easy to find… However your Email Search Alert works very easy so I don't have to look every time…"
P&L (AFRICA) -
owner
See all testimonials
Alternatives